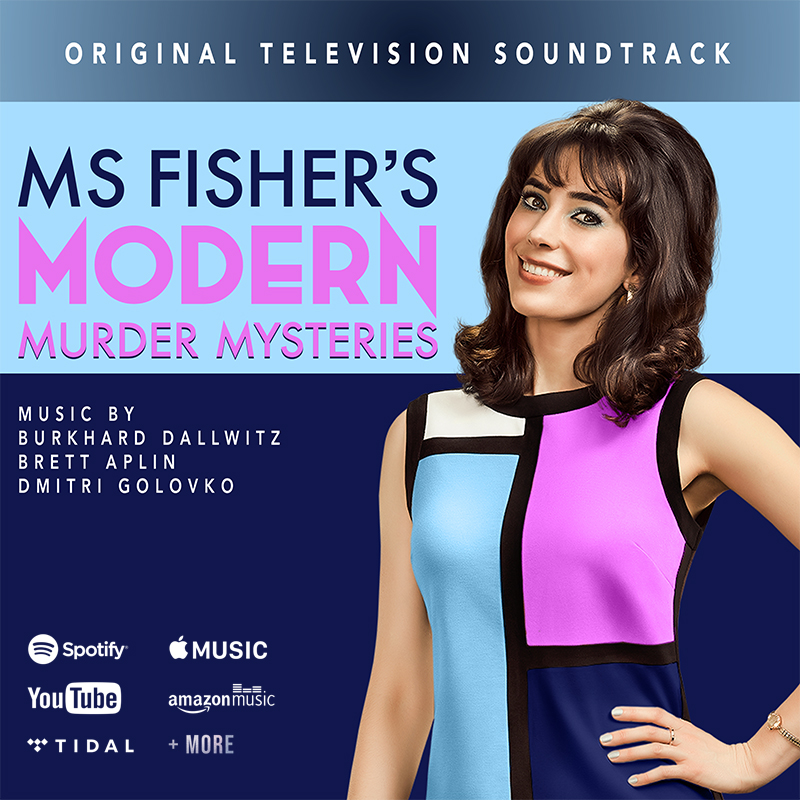 Ms Fisher's Modern Murder Mysteries Original Soundtrack Album Now Released!
It's out!! I'm very proud of this. The Zeitgeist Music team of Burkhard Dallwitz, Dmitri Golovko and I have just released the original soundtrack to Ms. Fisher's Modern Murder Mysteries. It's a fun and energetic, retro flavoured score inspired by the likes of Daniel Pemberton (Ocean's 8, Man From U.N.C.L.E.) and David Holmes (the original Ocean's series). Available to stream from your favourite music streaming service now!
And click here to listen to an awesome Spotify playlist of artists that inspired us and the production.
Thanks to Christian Scallan of The Soft Centre for the fabulous mix, and to the whole team at Every Cloud Productions for the opportunity to score Ms. Fisher once again!
#music #newmusic #missfisher #msfishermod #msfishersmodernmurdermysteries #zeitgeistmusic #composer #tvseries #australianfilm #filmmaking #musiccomposer #filmscore #composerlife #filmindustry #filmmaker #filmcomposer #filmmusic #australiantv #Composer #composerslife #ScreenMusic #TVMusic #filmscore #aussie #makeitaustralian #Spotify #AppleMusic #Tidal #Deezer #YouTubeMusic #AmazonMusic