Ms Fisher's Modern Murder Mysteries season 2
Television series 8 x 60min (2021) – Acorn TV, Seven Network
dirs. Lynn Hegarty, Kevin Carlin, Jess Harris | prod. Fiona Eagger, Beth Frey, Deb Cox | edit. Ben Joss, Philip Watts
co-composers Burkhard Dallwitz, Dmitri Golovko of Zeitgeist Music
It was so much fun being back on board for season 2 of this hugely enjoyable 60s detective romp with Burkhard Dallwitz and Dmitri Golovko for Fiona and the team at Every Cloud!
From the Acorn TV website:
In this spin-off to the wildly popular Australian mystery series, Phryne Fisher's long-lost niece, Peregrine (Geraldine Hakewill, Wanted), decides to follow in her stylish footsteps as a lady detective for a new era. With the help of the handsome, straitlaced Detective James Steed (Joel Jackson, Peter Allen) and a group of accomplished women, Peregrine investigates murders in 1960s Melbourne.
The first season was called a "vivacious crime series (standing) alone and above any comparisons to the original series" by IndieWire and "clever crime fare". by The New York Times
Starring Geraldine Hakewell, Joel Jackson, Catherine McClements, Louisa Mignone, Toby Truslove and Greg Stone, the modern Ms Fisher is every bit the embodiment of style, glamour and adventure in this all new crime drama.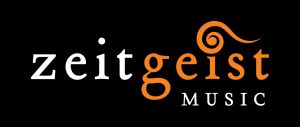 Ms Fisher's Modern Murder Mysteries season 2 was scored by Zeitgeist Music, a collaborative partnership between Burkhard Dallwitz, Brett Aplin and Dmitri Golovko allowing us to deliver the highest quality scores under increasingly tight and often overlapping post-production schedules of high profile productions.
What the Critics have said...
This is a blast-from-the-past, or possibly a blast to the past. It's clever, spirited, and definitely mod! – Francine Brokaw, The Herald Extra, 13 June 2021
"As Peregrine, Hakewill successfully maintains the most important part of the Miss Fisher tradition: she's a lead who's fun to spend time with.
Just as importantly, this series from Every Cloud Productions has style to spare. It's lightweight entertainment crafted with care. Long may the bodies pile up." "4 stars" – Anthony Morris, ScreenHub, 4 June 2021
"The vivacious Geraldine Hakewill gives this series such a radiance that it's impossible to imagine anyone else in the role of Peregrine Fisher… And everything else is working perfectly too." ".there's still an element of daydream fantasy to it, but a most agreeable one." "Great fun." "4 Stars!"- Brad Newsome, Sydney Morning Herald, 16 June 2021