Feature Film (2017) – ABC1
dir. Xu Shunli | prod. Paul Currie, Naomi Cleaver, Alicia Yao Bing, Homber Yin | edit. Huali Qi | co-composer Burkhard Dallwitz
UPDATE! – Our soundtrack to the film has been released and is available worldwide on all streaming platforms – Click here.
It was a honour to co-compose this score with multiple award-winning screen composer Burkhard Dallwitz (Truman Show, Underbelly, The Secret River) for director Xu Shunli. Recorded with a live orchestra (yes!), orchestrated by Erkki Veltheim and mixed in 5.1 surround by Christian Scallan, this one was a blast.
From the Screen Australia website:
Shanghai China 1935, with resistance against Japan, Shanghai is flourishing with powerful gangsters, business leaders and corrupt Government officials who are all entangled with each other's quest for power and ultimate control of the French Concession in Shanghai. A journey of betrayal takes our characters to unimaginable measures to eliminate one another in their quest for control, resulting in a finale that even the ringleaders of this carnage wouldn't have expected.
Iconic Melbourne locations including Parliament House, the Block Arcade, Regent Theatre, Melbourne Comedy Theatre, Montsalvat, Ripponlea, The Old Sunbury Hospital and Melbourne city streets were utilised to replicate the deco style architecture of Shanghai's infamous French Concession with Melbourne proving to be the perfect visual backdrop. Director Xu Shunli, who cowrote the screenplay with Qiu Xinyu, spent more than a year meticulously planning the costumes, design and locations so that elements of both countries would blend flawlessly, to deliver a lush, dramatic and visually stunning film.
Filmed in Mandarin, English, French and Russian for Chinese speaking audiences, the cast includes the highly acclaimed Chinese actor Wang Zhiwen alongside an ensemble of Chinese and International talent including Yu Nan, Zu Yajun, Lee Li-Chun and Kao Kuo-Hsin, along with Sabien Lucciarini, Christopher Downs and Koniukhov Konstantin.
Many thanks to Burkhard and the producers for the opportunity to collaborate on this one.
UPDATE – The Longest Shot is being released in Australia on September 5 in Australia through Event Cinemas and on the 6th Internationally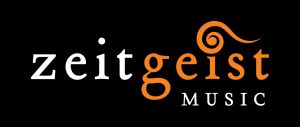 The project was scored by Zeitgeist Music, a collaborative partnership between Burkhard Dallwitz, Brett Aplin and Dmitri Golovko allowing us to deliver the highest quality scores under increasingly the tight and often overlapping post-production schedules of high profile productions.