Drama series 8 x 1 hr (2019) – STAN, ABC Studios International / Disney
dir. Michael Rymer, Greg McClean, Sian Davies | prod. Vicki Madden, John Molloy & Fiona McConaghy
co-composers Burkhard Dallwitz & Dmitri Golovko for Zeitgeist Music
Sweet Potato Films
From Vicki Madden, the acclaimed creator of The Kettering Incident, comes the Stan Original series 'The Gloaming', a powerful and provocative new crime drama shot against the surreal landscapes of Tasmania.
From STAN:
When an unidentified woman is found brutally murdered, evidence discovered at the scene links to a 20-year-old unsolved crime. What begins as a routine investigation exposes something more insidious, as political corruption and shady business dealings intertwine with sinister crimes and occult practices.

The thrilling eight-part series stars Emma Booth (Glitch) and Ewen Leslie (The Cry) Martin Henderson (Grey's Anatomy), Aaron Pedersen (Mystery Road) and Rena Owen (Siren), with a stellar director lineup including Michael Rymer (American Horror Story), Greg McLean (Stan Original Series Wolf Creek) and Sian Davies (Wentworth).
It was a privilege to co-compose the score for this fabulous series with Burkhard and Dmitri for Vicki and John. Think 'Scandi-noir' but in Tassie! The series premieres New Years Day 2020 on STAN
Thank you SOOO much guys! Launch last night and the music was a stand out! It was such a crazy pressured job but you have all nailed it. I hope you enjoyed the show!! – Vicki Madden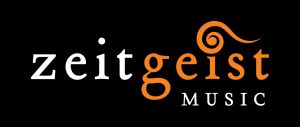 The project was scored by Zeitgeist Music, a collaborative partnership between Burkhard Dallwitz, Brett Aplin and Dmitri Golovko allowing us to deliver the highest quality scores under increasingly the tight and often overlapping post-production schedules of high profile productions.
What the Critics have said...
"Every once in a while a film or television series comes around with an aesthetic so eye-watering it makes plaudits such as "evocative". or "painterly". seem manifestly inadequate." ".thrilling air of surprise and intrigue" "Roaming forlornness, an evil spirit, an unwholesome sea: these feel like apt words to describe the brilliant brume of The Gloaming" 4/5 Stars – Luke Buckmaster, The Guardian, 30 Dec 2019
"The show is gorgeously shot, making the landscape seem almost sentient. Rolling mists cover forests like spectral exhalations; people gaze over restless water while the forested mountains watch them; monumental concrete dams bisect chilled rivers. The soundtrack echoes with wind chimes and the mournful cries of crows. It definitely feels like the sort of place where a uniquely British blend of Christian and occult beliefs might flourish ferally amid primeval natural beauty." 3.5/4 Stars – Mel Campbell, Screenhub, 20 Dec 2019
"Moody and unsettling, this ambitious new streaming series imprints on you until you can't shake that uneasiness off" – Wenlei Ma, News.com.au, 2 Jan 2020
"Deliciously creepy tale is satisfying storytelling" "Fans of The Kettering Incident, we have good news: The Gloaming is even better. The limited-run show is a masterclass is sending ribbons of seemingly-unrelated plot streaming over the screen, before slowly pulling them together over eight nail-biting hours." "The plot inches along a wire pulled almost unbearably taut, as Molly and Alex navigate a progressively more supernatural world of ghosts, family secrets, and black magic." "There is no need to say 'this is one of the best Australian productions in recent years', although it is. The Gloaming can clearly go toe-to-toe with the best crime miniseries the world has to offer." – Frances Vinall, MamaMia, 13 Jan 2020
"The Gloaming is your new must-watch series that combines true crime and lost love" – Laura Brodnik, MamaMia, 1 Jan 2020
"Tasmania only seems to get spookier every time you see it on TV" – Brad Newsome, The Sydney Morning Herald, 25 Dec 2019
"The Gloaming, which artfully refers to a space in between light / dark, death / rebirth, is indeed a slow-burner that keeps its cards close to its chest. Themes of grief and resolution enveloped by an island with a long, grim past are happily exploited here." – David Knox, TV Tonight, 28 Dec 2019
"With a nod to the popular Scandi-noir genre, the show's spooky Tasmanian setting adds to the unsettling nature of the occult practices the detectives find themselves caught up in." – Pierra Willix, The West Australian, 28 Dec 2019