TV Drama series 10 x 60 min (2019) – TEN, AcornTV
dir. Leah Purcell | prod. Nick Murray, Claire Tonkin, Elisa Argenzio
co-composer Burkhard Dallwitz of Zeitgeist Music
CJZ
From the Network TEN website:
My Life Is Murder stars Lucy Lawless (Xena: Warrior Princess, Ash vs Evil Dead) as Alexa Crowe, a complex, contrary and confident ex-homicide detective in the Aussie murder-mystery series with generous lashings of comedy and weekly crimes to solve.

Fearless and playful, she acts on instinct; both avenging angel and a bit of a shit stirrer; deeply empathetic and blunt to the point of rudeness. And with a deeply irreverent sense of humour to boot. Other than the fact her husband died a few years ago, very few people know much about Alexa or why she left the force, rendering this woman a mystery in and of herself. And Alexa can't resist a mystery, so when former colleague and long-time friend Detective Inspector Kieran Hussey (Bernard Curry) asks her to "consult". on his trickier cases, she seems reluctant. But in truth, she can't resist.

Joining Alexa to solve the unsolvable is the bubbly, sarcastic, ambitious and grounded, Madison (Ebony Vagulans). A true extrovert, Madison works as a Data Analyst for the Police and is on hand at Alexa's call to do what she does best.

My Life Is Murder features a stellar line-up of series regulars and guests including Danielle Cormack, Don Hany, Lisa Hensley, Magda Szubanski, Nadine Garner, Ryan Corr and Dilruk Jayasinha.
A hugely enjoyable experience working on this fabulous series with Burkhard, Elisa and Claire. Fingers crossed for series 2!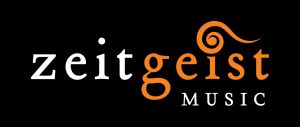 The project was scored by Zeitgeist Music, a collaborative partnership between Burkhard Dallwitz, Brett Aplin and Dmitri Golovko allowing us to deliver the highest quality scores under increasingly the tight and often overlapping post-production schedules of high profile productions.
What the Critics have said...
"The ads play like this is a gritty procedural but in fact it has much more in common with Miss Fisher or Doctor Blake – in a good way. It's contemporary (set in a stunning-looking Melbourne), but the crimes are bloodless and the mood determinedly buoyant despite the body count. Lucy Lawless is fabulous as the not-so-retired detective, her sleuthing is dazzling, and there's a long list of top Australian actors lining up to join the party." – Melinda Houston, The Age, 14 July 2019
"There's humor here, hectic pacing and unabashed sensuality. Xena may be history but Lawless definitely is not." – Stephen Schaefer, The Boston Herald, July 23, 2019
"There's a lot to like about this new, Melbourne-made crime series." "The opener has a snappy script by Matt Ford, fluid direction from Leah Purcell and colourful production design by Paddy Reardon. This is one of those crime shows where the crime is just a plot trigger and there's a puzzle to solve and bouncy banter between appealing characters." – Debi Enker, Fairfax Newspapers, 10 July 2019
" it's fun, frothy and feisty, and worth it for Lawless alone" – Screenhub Hivemind, Screenhub, 25 July 2019
"The three leads – Lucy Lawless as Alexa Crowe, Bernard Curry as her police detective ex-boss and Ebony Vagulans as the IT whiz (no contemporary crime show is complete without one) – make an enjoyably off-kilter trio. No one does don't-mess-with-me like Lawless, and she has plenty to play off, with a who's who of Australian television popping up in guest roles." – Melinda Houston, Brisbane Times, 24 July 2019
"What this clever Lucy Lawless vehicle does with the situational whodunit featuring an eccentric sleuth and a kooky tech-savvy sidekick is genius." – 4.5 / 5 stars, Bridget McManus, SMH, 28 July 2019
"This has immediately become my favorite murder mystery series after watching the screeners. My Life Is Murder has a strong cast, excellent writing, and beautiful storytelling" – Alexandria Ingham, Fansided – Hidden Remote, 28 July 2019