Ms Fisher's Modern Murder Mysteries
Telemovie series 4 x 90min (2019) – Channel 7, Acorn TV
dirs. Fiona Banks, Kevin Carlin, Lynn Hegarty | prod. Fiona Eagger, Beth Frey, Deb Cox | edit. Ben Joss, Phil Watts
co-composers Burkhard Dallwitz, Dmitri Golovko of Zeitgeist Music
Every Cloud Productions
It was an honour to co-compose this series with Burkhard Dallwitz and Dmitri Golovko for Fiona and the team at Every Cloud. We had fun creating the music, tipping our hat to the 60s and beyond.
From the Every Cloud Productions website:
Ms Peregrine Fisher is swinging into the 60's solving murder mysteries!

More fun, fashion and intrigue is just around the corner, with Ms Fisher's Modern Murder Mysteries set to hit Australian screens with four brand new telemovie event specials starting on Thursday the 21st of February at 8:30pm on Channel 7.

Following in the fabulous footsteps of the hugely popular Miss Fisher's Murder Mysteries, this all-new spin-off series takes place in 1964, when the gorgeously reckless Peregrine Fisher – niece of the famous Phryne Fisher – is rocketed from a lonely, dissatisfying small-town life, into a career as a fearless investigator, supported by a coterie of remarkable and rebellious women known as the Adventuresses.

Inspired by "Miss Fisher's Murder Mysteries", the TV series based on the Phryne Fisher Mystery Books by Kerry Greenwood.

Ms Fisher's Modern Murder Mysteries is an Every Cloud production for Channel Seven in association with all3media international who is also the global partner on the series. Major production investment from Screen Australia in association with Film Victoria. Financed with support from Channel Seven and Fulcrum Media Finance. ABC Commercial have ANZ ancillary rights.
Starring Geraldine Hakewell, Joel Jackson, Catherine McClements, Louisa Mignone, Toby Truslove and Greg Stone, the modern Ms Fisher is every bit the embodiment of style, glamour and adventure in this all new crime drama.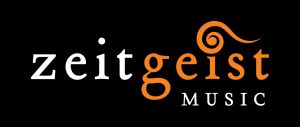 Ms Fisher's Modern Murder Mysteries season 2 was scored by Zeitgeist Music, a collaborative partnership between Burkhard Dallwitz, Brett Aplin and Dmitri Golovko allowing us to deliver the highest quality scores under increasingly tight and often overlapping post-production schedules of high profile productions.
What the Critics have said...
"Geraldine Hakewill picks up most elegantly where Essie Davis left off, carrying the essence of the hedonistic, irrepressible flapper sleuth through to a new era of beehives and capri pants. Her Peregrine Fisher, niece of Phryne missing and presumed dead in New Guinea, has inherited not only her aunt's fabulous house and car, but her reckless spirit and disdain for authority. She wastes no time in jumping on the case of a murdered bridal show model." "4 stars" – Review of movie 1, Bridget McManus, The Sydney Morning Herald, 17 Feb 2019
"Seven's series gets a lot of things right. The casting of Geraldine Hakewill and Joel Jackson, both individually and as a duo, is on target. Hakewill is a delight, driven with determination and a twinkle in her eye. Joel Jackson (is there anything this guy can't do?) is positively debonair on screen, fitting for the era." – David Knox, TV Tonight, 20 Feb 2019
"It's clear this is as much fun to make as it is to watch" "4 stars" – Review of movie 2, Bridget McManus, The Sydney Morning Herald, 24 Feb 2019
"This gorgeous, slickly made retro whodunit grooves to a sci-fi theme when strange objects light up the night sky" "4 stars" – Review of movie 3, Bridget McManus, The Sydney Morning Herald, 25 Feb 2019
"Vivacious Crime Series Spinoff Delights" – Ann Donahue, Indiewire, 25 April 2019
"As for the mysteries…the first season's four features serve as charm-filled if lightweight excuses for sleuthing, flirting and speed driving in Peregrine's inherited convertible as she finds her niche in the Adventuress Club where Phryne is sorely missed." – Stephen Schaefer, Boston Herald, 25 April 2019
And here's my favourite critic's quote…
"Oh, it's ludicrous this show, but it's good-hearted with it. And if you're willing to suspend your disbelief for a couple of hours at a time, it's rather good fun too." – Karl Quinn, Sydney Morning Herald, 21 Feb 2019