Modern Australia DVD release, and upcoming screenings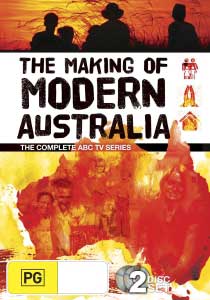 The final installment of The Making of Modern Australia, The Australian Soul, airs this Thursday 19th August at 8.30pm on ABC. The series has been well received and has spawned a book by narrator and actor William McInnes. The 2-disc DVD of the series is also now available to purchase.
Finally, A Thousand Encores: The Ballets Russes in Australia is being re-screened on ABC2 this Sunday night the 22nd August at 8.30pm. If you missed this one first time around it's definately worth a look.