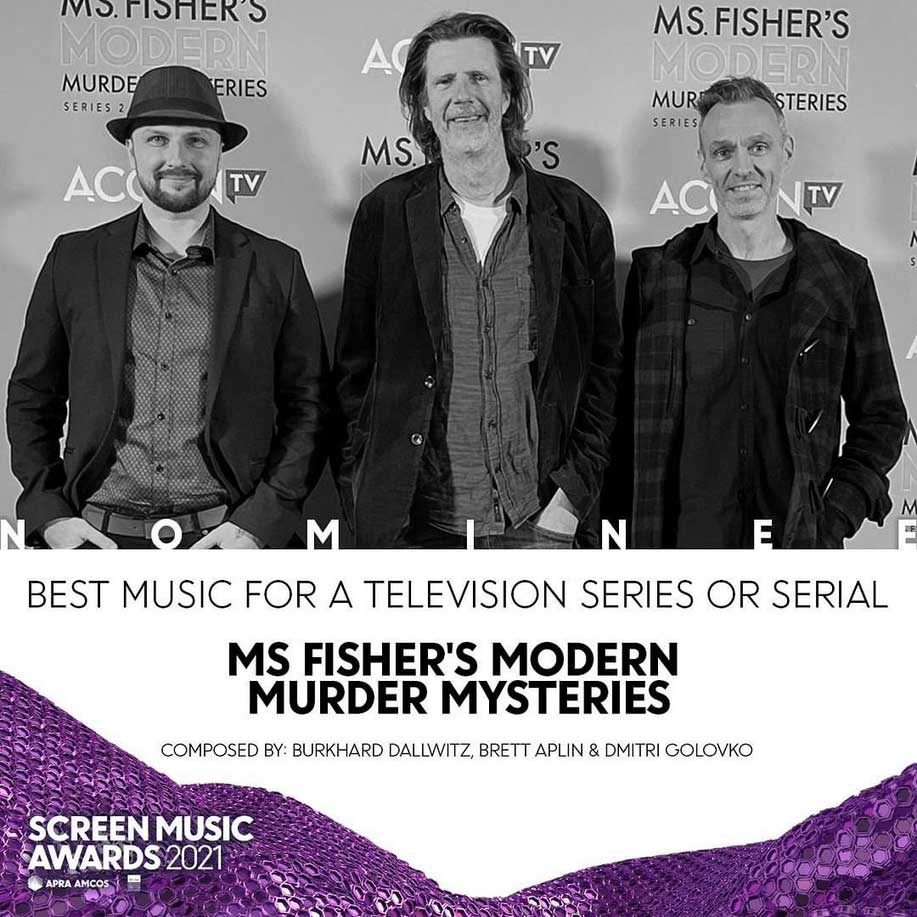 APRA Screen Music Award nomination for Ms Fisher!
Thanks for the nomination APRA/AMCOS and the Australian Guild of Screen Composers! It was a privilege to work on Ms Fisher's Modern Murder Mysteries with Fiona Eagger, Beth Frey, Carol Johnston and the entire Every Cloud Productions team.
And as for the Zeitgeist Music team of Burkhard Dallwitz and Dmitri Golovko, and of course our mixer extraordinaire Chris Scallan, I love working with you guys ????????
composer #composerlife #filmmusic #filmmusiccomposer #zeitgeistmusic #filmscore #tvmusic #tvscore #filmscorecomposer #filmcomposer #music #newmusic #musicscore #msfisher #msfishermod #misfishersmodernmurdermysteries #missfisher #australia #australianTV #soundtrack #album #soundtrackalbum #spotify #applemusic #tidal #amazonmusic #youtubemusic

.