Just finished the score to 'The Worm Hunters'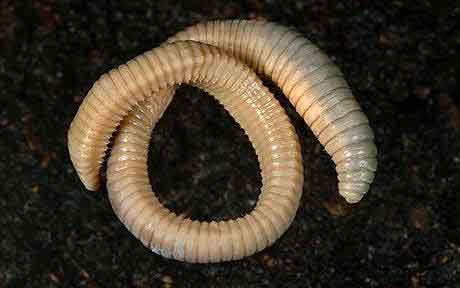 I was on this one for ages but it was sure worth it. For a documentary about earthworm scientists you wouldn't have anticipated a music brief of "global James Bond spy drama" would you. But indeed that's what the film ended up with…
The score for The Worm Hunters wandered an unusual route. Scheduling had meant that I was unable to dedicate the usual amount of time to the score after the film had locked, so I composed a loose library of music based on conversations I had with the director Randall Wood, that he and the editor would use.  It was a way of getting the music in place early. Based on Randall's direction and after having seen a few 2 minute clips of footage I sent up a heap of spy-drama cues to the edit suite in Brisbane, with a good lashing of 70s and european influences thrown in. Fortunately many of these became the basis for the score (I say fortunately because a few minutes of rough assembly is not always an accurate reflection of where the film will ultimately end up!). Delays during the edit (floods in Brissy for one) meant that ultimately time became available and I could give the film a really tight score for which I was relieved and grateful. I went to town, in particular with one complex montage near the end where three of our characters' climactic worm hunts were intercut, including and outrageous 'worm mining' scene with a backhoe (yes, digging for worms with a huge backhoe is something you do need to see).
Did Emma find her fabled Nicaraguan 'blue worm'? Does Danuta re-discover her career making Veronii worm in the fields of South Africa? Did George unearth the mythical 8 metre worm his father first sighted in the jungles of Brazil?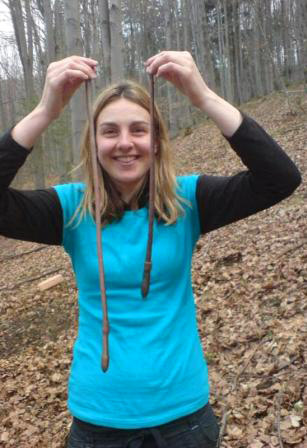 I don't have the finished film yet so can't show you any pictures. However here is a picture of one of our characters, Emma Sherlock from the British Natural Histroy Museum.
I've been finished for a few weeks now, but today listening to the score while putting the film's webpage together I'm still proud of this one. It's hilarious and at times waay over-the-top and yet perfect for the film. Randall (the director) had an incredible vision for this one. Have a listen…