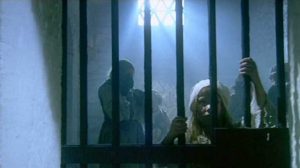 The Floating Brothel has recently picked up a First Place Gold Camera Award at this year's US International Film & Video Festival in the "History; Biography" category (the film screened as 'Voyage of the Courtesans' in the US). Congratulations to Mark Lewis, Karin Steininger, Sonja Armstrong, Deb Szapiro and all at Essential Media! Still no news as to when the film is to screen here (come on ABC!).
In the mean time check out this great pdf flyer for The Floating Brothel by Film Australia.
In other big news Welcome to Wonderland has been released on DVD! At a huge night last Friday the film 'officially' premiered at the Cinema Como on Chapel Street, and was screened again at Brown Alley (Colonial Hotel) for the after party featuring DJs from the film. It was a great night.
The film is currently available to buy from the Welcome to Wonderland Website with distribution to follow. The package includes the CD soundtrack as well as the DVD including almost 2 hours of extras (I never thought I'd get to be a special feature…). I also designed the sound for all the DVD menus which was heaps of fun. Check it out, it's a great Australian film.