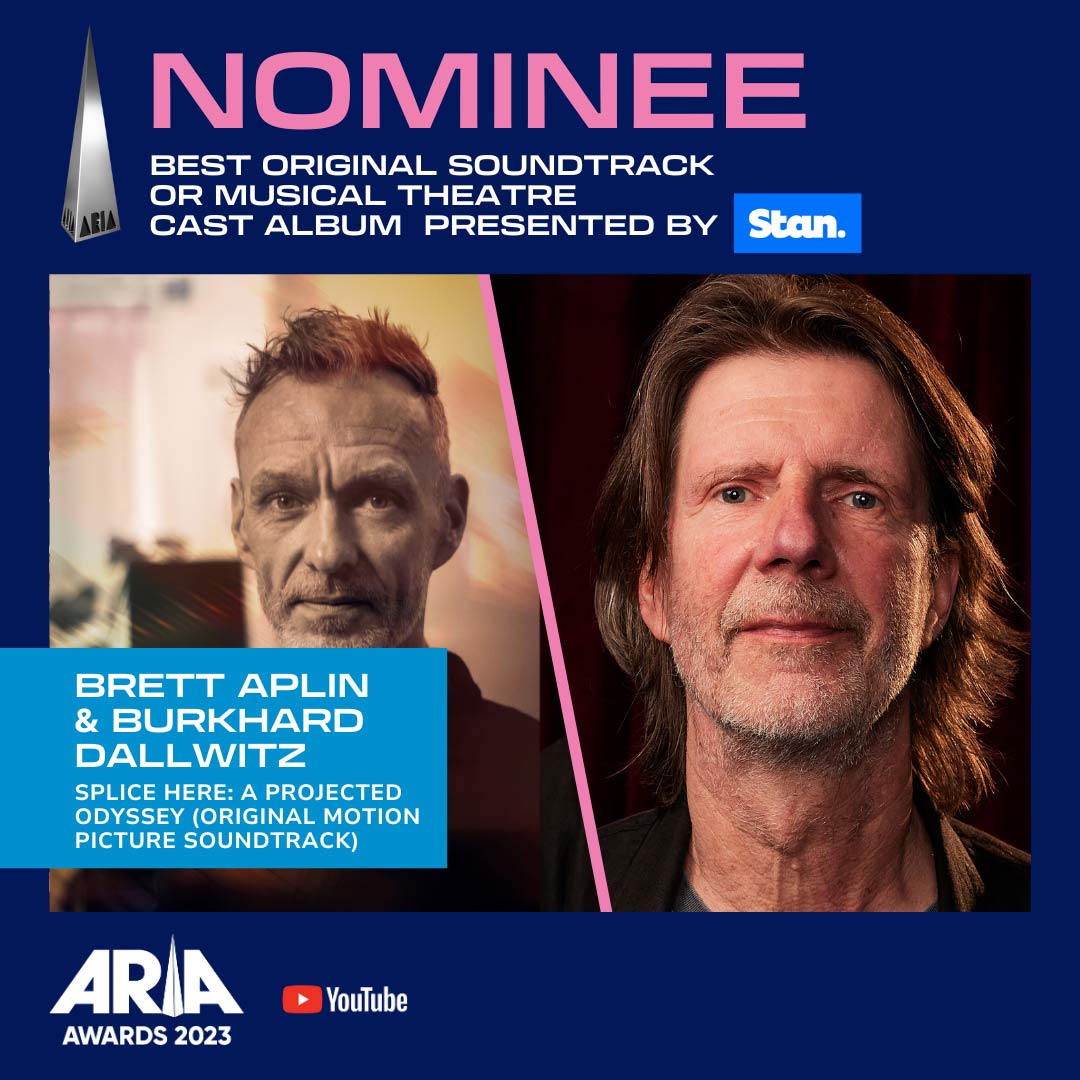 ARIA Award nomination for our soundtrack to 'Splice Here'!
I'm exctied to have picked up an ARIA Award nomination in the category 'Best Original Soundtrack or Musical Theatre Cast Album' for our soundtrack for Splice Here: A Projected Odyssey. I composed this score with Burkhard Dallwitz for director Rob Murphy for his MIFF feature documentary about the rise, fall and re-birth of projected film. We wrote in multiple musical styles and genres, from old-school 50s and 60s orchestral vibes conjuring sweeping vistas and Hitchcockian set-pieces, through to modern neo-classical, country and plenty more in between. It shouldn't work together as an album but it really does. It was creatively a very satisfying experience!
Congratulations to all the other nominees. Our album is available to stream everywhere!!