Amelia and I have recently returned from a wonderful trip overseas visiting Hong Kong, Croatia, Bosnia, Slovenia, Hungary, Poland, Turkey and Canada. Yes, we were busy! Far too many highlights to mention in full, but the standouts were Dubrovnik in Croatia, Mostar and Sarajevo in Bosnia, Budapest in Hungary, and Selcuk in Turkey. It's hard to be back in the routine…
Music news?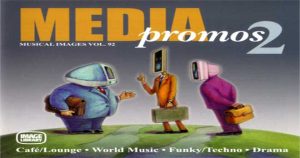 Fable Music's Media Promos 2 Production Music CD has recently been released which I'm excited about. Eight tracks were contributed to this Image Library CD.
Prior to departing o/s I extended 4 tracks from the Welcome to Wonderland score for the soundtrack CD, which is to be released concurrent with the DVD later in the year.